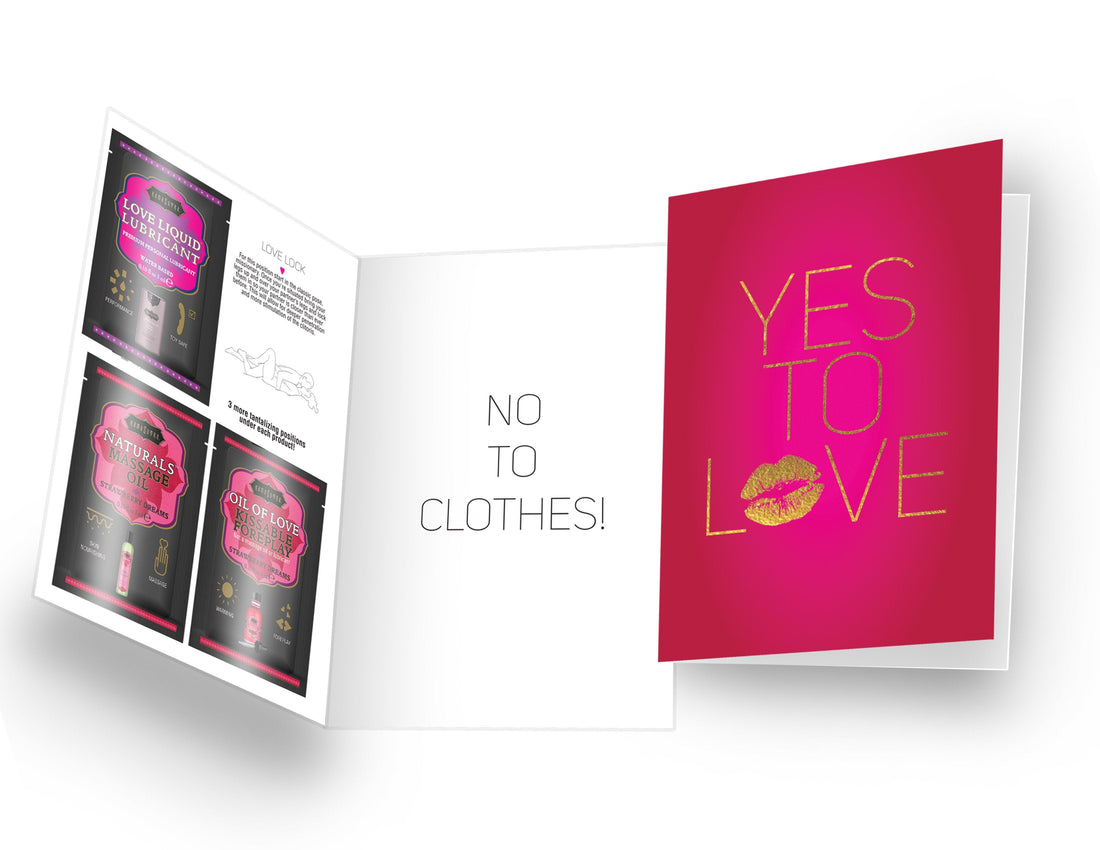 Yes To Love - No To Clothes - Naughty Notes Card
Kama Sutra Naughty Notes Yes to Love Includes 3 tempting products to inspire desire. Each card features a flirty message, 4 Kama Sutra Positions and 3 Romance Product Packets.


Naturals Strawberry Dreams (3 ml packet) Massage oil
Oil of Love Strawberry Dreams (3 ml packet) Warming oil
Love Liquid Classic (3 ml packet) Water-based lubricant
4 Kama Sutra Positions with tips & tricks
Envelope: *Not suitable for standard mailing. Must be hand canceled. Requires extra postage.

Perfect for all occasions, Birthdays, Anniversaries, Valentine's, Bachelorette, Weddings, Holidays or just because.

Outside: "YES TO LOVE"
Inside: "NO TO CLOTHES!"

zzzzzzzzzzzzzzzzzzzzzzzzzzzzzzzzzzzzzzzzzzzzzzzzzzzzzz