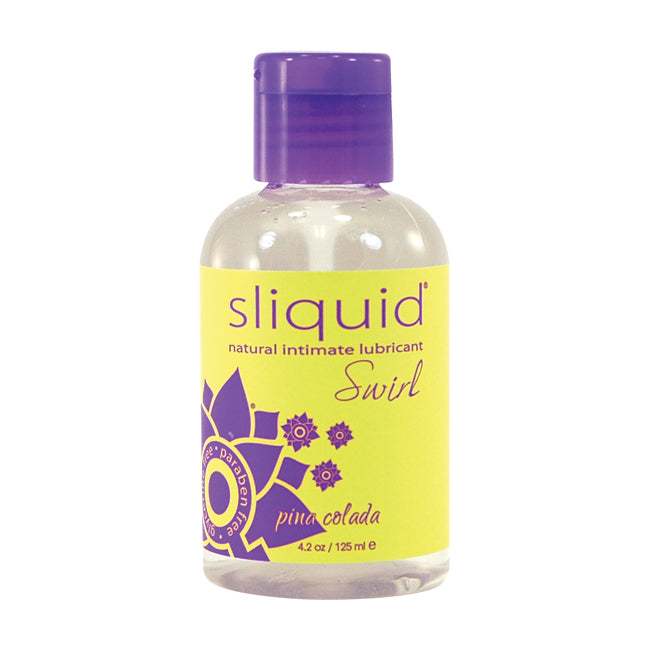 Sliquid Swirl - Pina Colada
Sliquid Swirl Pina Colada Flavored Lubricant is flavored water based lubricant, all glycerin and paraben free. All Swirl formulations start with our original Naturals H2O water based lubricant, and add flavoring with a hint of aspartame to sweeten.


Water based and water-soluble
Sugar & sugar derivative free
100% Vegan friendly
Lightly flavored to enhance taste
Glycerin free and paraben free
Hypoallergenic and non-toxic
Non-staining and lightly scented
Uniquely blended to enhance your body's own natural lubrication
pH Balanced neutral

4.2 oz.

Our subtle flavors are intended to enhance taste, not disguise it, helping to take your intimate experience to the next level. New formulations are always under way, and we encourage our customers to send us ideas that they would like to see!


zzzzzzzzzzzzzzzzzzzzzzzzzzzzzzzzzzzzzzzzzzzzzzzzzzzzzz