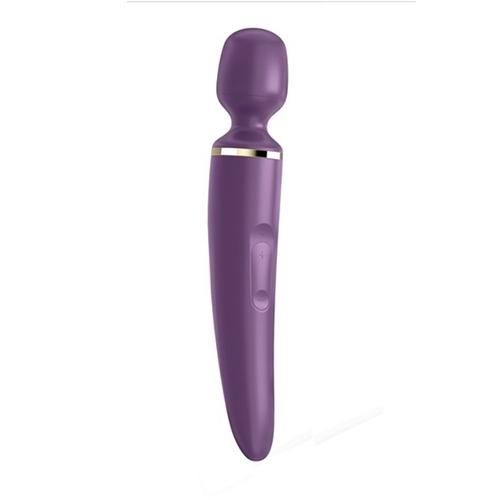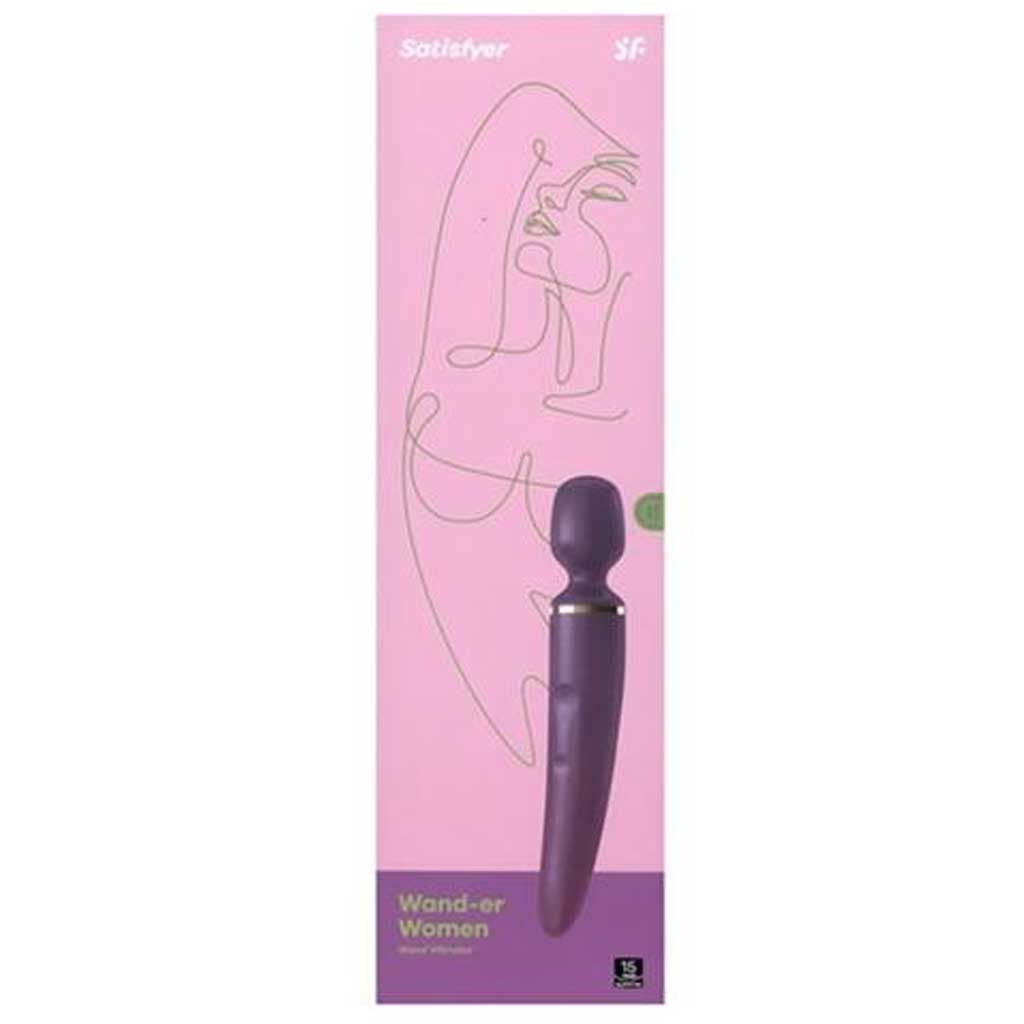 Satisfyer Wand-er Women (Purple/Gold) - Purple/Gold
Product Description:
The Wand-er Woman invites you into a world of whole body pleasure. It's streamlined shape and impressive size is uniquely designed for targeted pressure that soothes tension and eases stress. Suitable for full-body therapeutic massages, the Wand-er Woman will tantalize you, or your lover, with soul-clenching stimulation of your most intimate parts.
What is the Satisfyer Wand-er Woman?
The Satisfyer Wand-er Woman is a true miracle with a variety of applications. With its exciting XXL size, it's not only ready to give you breathtaking waves of passion, it's also happy to massage any area of your body with powerful vibrations. Behind the velvety soft silicone head hides a lot of power, which will help you with any tension or issues in your whole body. Whether it's knots in your back or neck or you just want a relaxing massage for your calves and legs after sports – the Satisfyer Wand-er Woman works everywhere on your body. You can choose between 50 exciting vibration combinations consisting of 10 rhythms and 5 intensities.
The shaft of the massager is made of smooth, medical grade silicone which, like the velvety head, can easily be cleaned with some soap and water or a disinfectant cleaner for sexual wellness devices.
Why should I choose the Satisfyer Wand-er Woman?

Want to spice up your love life with a powerful vibrator? Or do you want a reliable masseur at your side who will pamper you for hours any time of day on any part of your body? Then the Satisfyer Wand-er Woman is perfect for you. Not only will it do all of this with tireless power, it's also really quiet and can even be used in the bathtub thanks to its waterproof design. It's equipped with a high-quality lithium-ion battery and can be charged easily via a USB magnetic charging cable. With a little lubricating gel, it's also especially slippery, making it great for intense full-body massages – with an explosive happy ending if you want!

zzzzzzzzzzzzzzzzzzzzzzzzzzzzzzzzzzzzzzzzzzzzzzzzzzzzzz