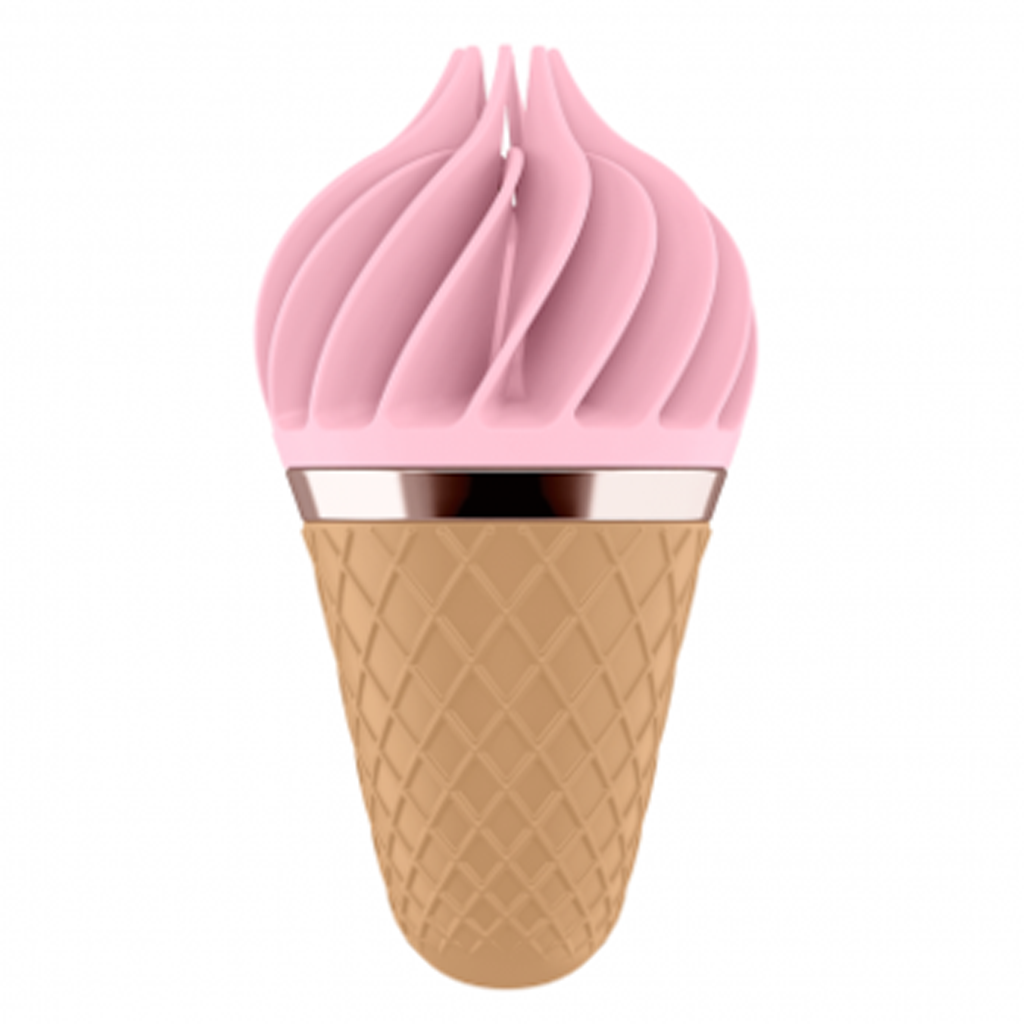 Satisfyer Sweet Treat - Pink/Brown
Product Description:
Pleasure yourself with a completely new sensation. Rotating soft silicone ribs arouse the clitoris with delicate yet firm intensity. Use this tender treat with your favorite lubricant and settle into a stimulating journey of ecstasy.


What's the Satisfyer Sweet Treat?
The Satisfyer Sweet Treat is probably the sweetest of all clit vibrators - because this ice cream cone has it all: It brings your clitoris to super sweet climaxes like never before with the rotating fins. Pleasantly soft, skin-friendly silicone nestles around your pleasure pearl and takes care of your sexual wellness with powerful devotion, no matter where you are. The   seductive cone fits comfortably in your hand - so you can easily control the 10 exciting vibration levels, consisting of 4 rotation rhythms and 3 right and left speeds each, using the +/- buttons.
Why should I get the Satisfyer Sweet Treat?

You can not only enjoy this lay-on vibrator in your bed or sofa at home, but also take it with you for a splashing adventure in the bathtub. The Satisfyer Sweet Treat is waterproof (IPX7) so it can get you going even under water. Thanks to its small size it fits perfectly in your toiletry bag or handbag so you can take it with you on your travels with no problems. Now you can end your long days on the road with a tingling orgasm.

 

zzzzzzzzzzzzzzzzzzzzzzzzzzzzzzzzzzzzzzzzzzzzzzzzzzzzzz