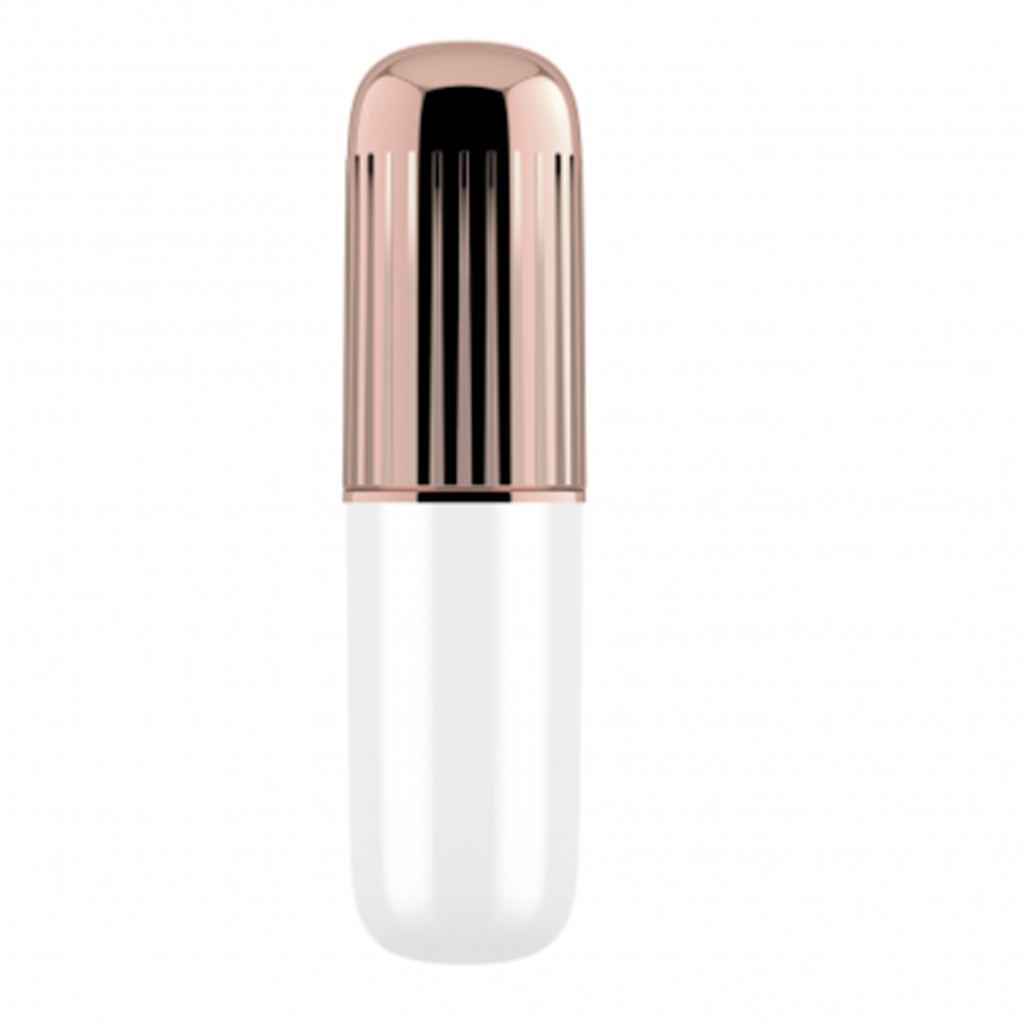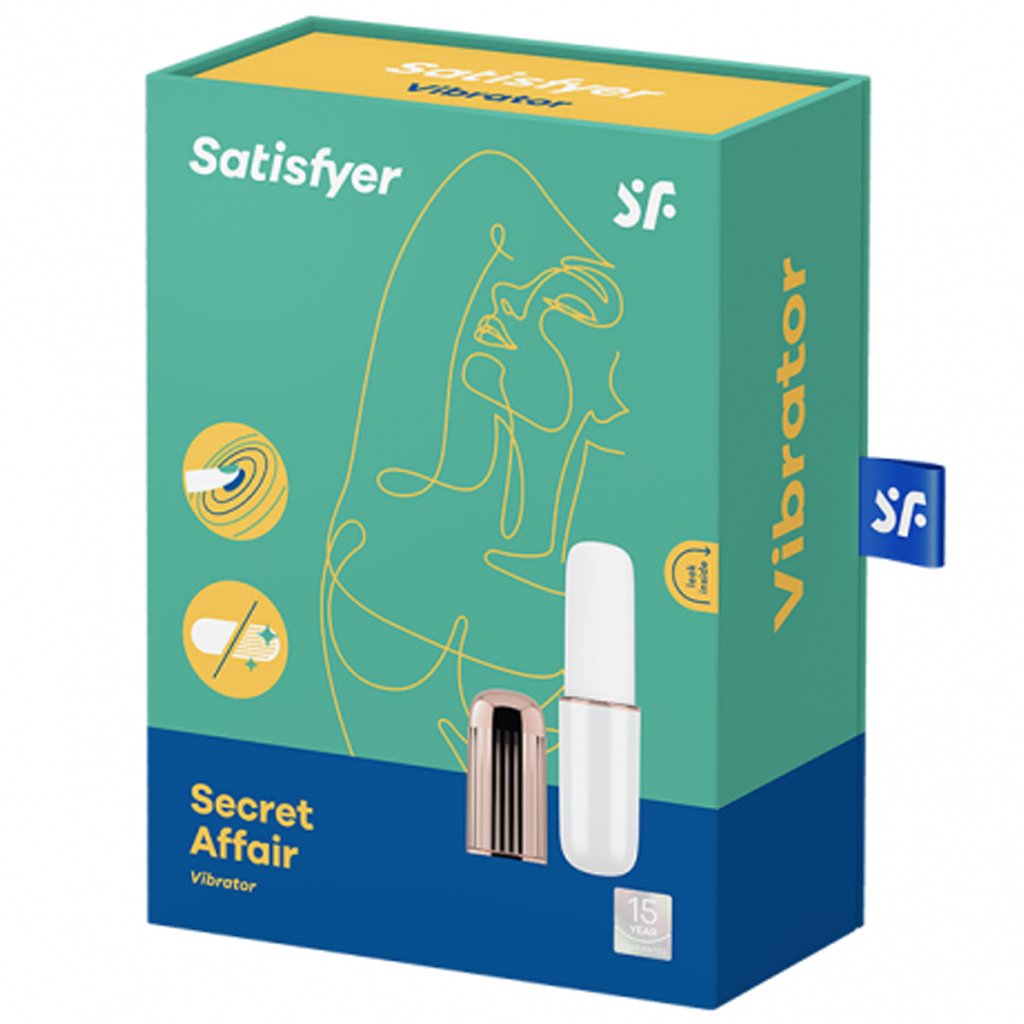 Satisfyer Secret Affair - White/Bronze
Product Description:
The Secret Affair's small size conceals its powerfully vibrating tip. With a removable cap the Secret Affair is not only hygienic but the ideal travel companion - offering targeted stimulation wherever you go!
The Satisfyer Secret Affair: Stylish accessory, handy travel companion, breathtaking pleasure bringer
Are you in the mood for adventure and tingling thrills? This minivibrator is perfect for you! The Secret Affair is not only a wonderful companion for lonely hours at home, but also disappears elegantly and without much fuss in your handbag. Well camouflaged next to your lipstick, this chic clit vibrator will accompany you through the ups and downs of everyday life - always there when you need it.
The little travel companion combines an elegant and discreet design with surprisingly powerful intensity. Just take off the cover and let 5 speeds and 10 exciting vibration patterns drive you crazy with no strings attached.
Controlled by an innovative touch display, it's easy to use, even when things get a little wild.
What's so special about the Satisfyer Secret Affair?

The straight shaft and rounded tip of the minivibrator are made of soft silicone that gently nestles against your clitoris. With its removable cap, the Secret Affair can not only be stored hygienically, but also competes visually with your favourite lipstick in its stylish rose gold. Thanks to its waterproof (IPX7) finish, you can enjoy the Secret Affair in your comfortable bed as well as in the shower or in a hot bubble bath. It's also easy to clean after use with some soap and lukewarm water or a sexual wellness device cleaner. The integrated lithium-ion batteries can be charged in an environmentally friendly way with the included magnetic USB cable so you don't have to do without it for long!

The Secret Affair is always at your side and ready to go whenever you need it!

 

zzzzzzzzzzzzzzzzzzzzzzzzzzzzzzzzzzzzzzzzzzzzzzzzzzzzzz