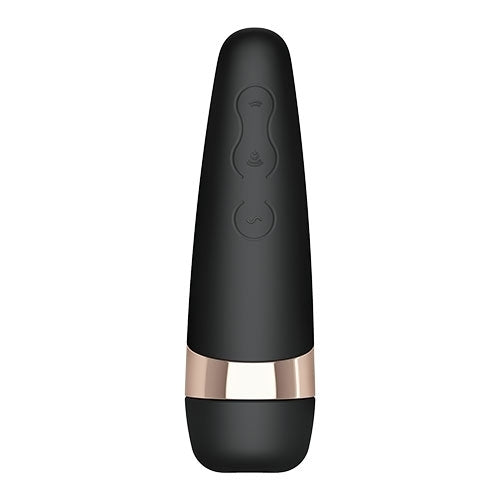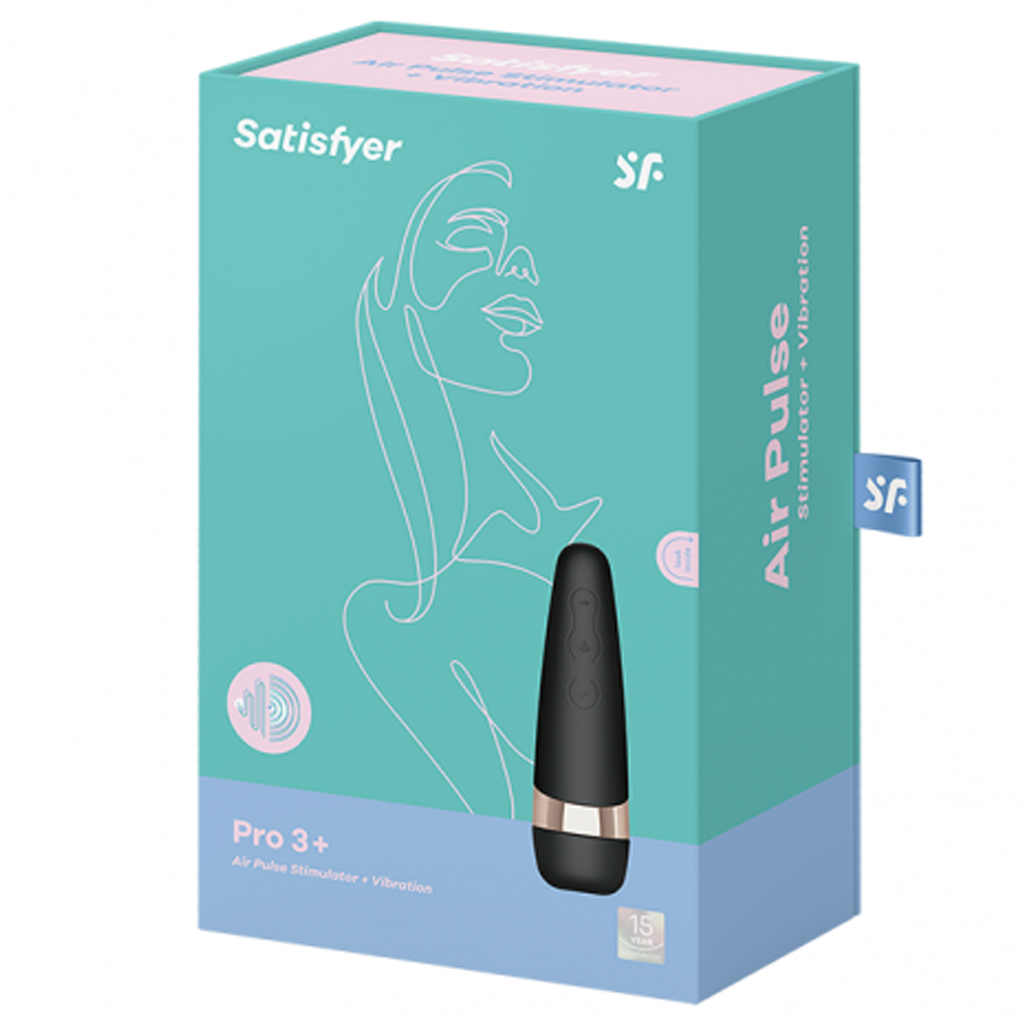 Satisfyer Pro 3+ - black, gold
Product Description:
This innovative new design features a conical shape with flexible silicone meant to ensure a seal around the clitoris. We've also added vibration for deeper stimulus. Forget the world while you soften into indulgent needs from tender to intense.
What's so special about the Satisfyer Pro 3+?
This elegant, black clit vibrator stimulates you with 11 pressure wave levels and combines 10 breathtaking vibration rhythms. With its velvety soft silicone attachment, it gently surrounds your clitoris and takes you to cloud 9 with no contact. The pressure waves and vibration rhythms can be controlled separately, offering 110 exciting possible combinations, so there's never a dull moment with this miracle worker. The powerful performance of the Satisfyer Pro 3+ will send you into twitching ecstasy, giving you orgasms like you've never experienced before. The elegant design and rose gold accents of this clit vibrator also make it a perfect gift for your best friend.
What else do I need to know about the Satisfyer Pro 3+?

The Satisfyer Pro 3+ not only gives you free choice in the combination of pressure waves and vibrations, you can enjoy it wherever you want thanks to the waterproof (IPX7) finish. Whether it's in the bathtub, the shower, or between your comfortable sheets - this pleasure device is always ready to catapult you to happiness. After using it, you can easily clean your little jewel with some soap and lukewarm water or a sexual wellness device cleaner. The integrated lithium-ion batteries can be recharged in an environmentally friendly way with the included USB charging cable. For even more fun, use a little Satisfyer water-based lubricant from - you'll definitely enjoy the wet and pleasurable experience.

 

 

zzzzzzzzzzzzzzzzzzzzzzzzzzzzzzzzzzzzzzzzzzzzzzzzzzzzzz