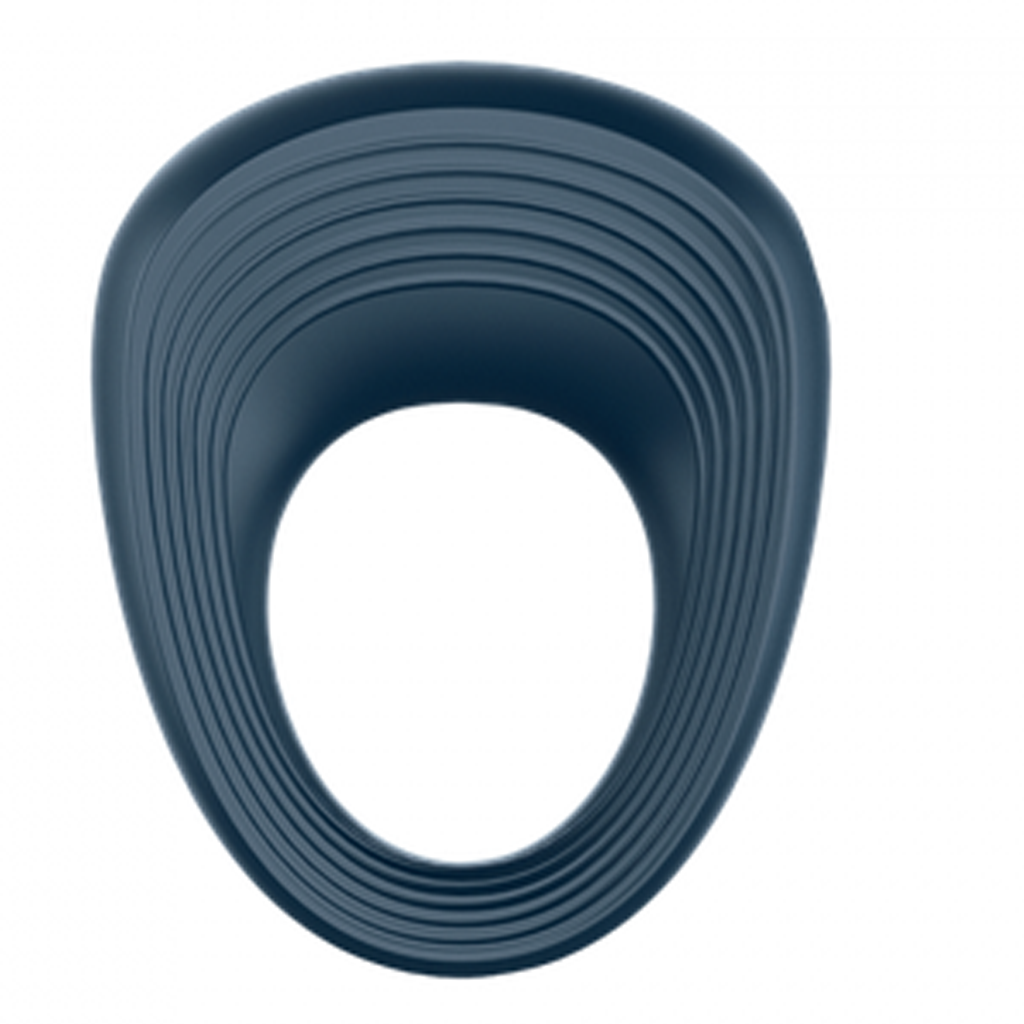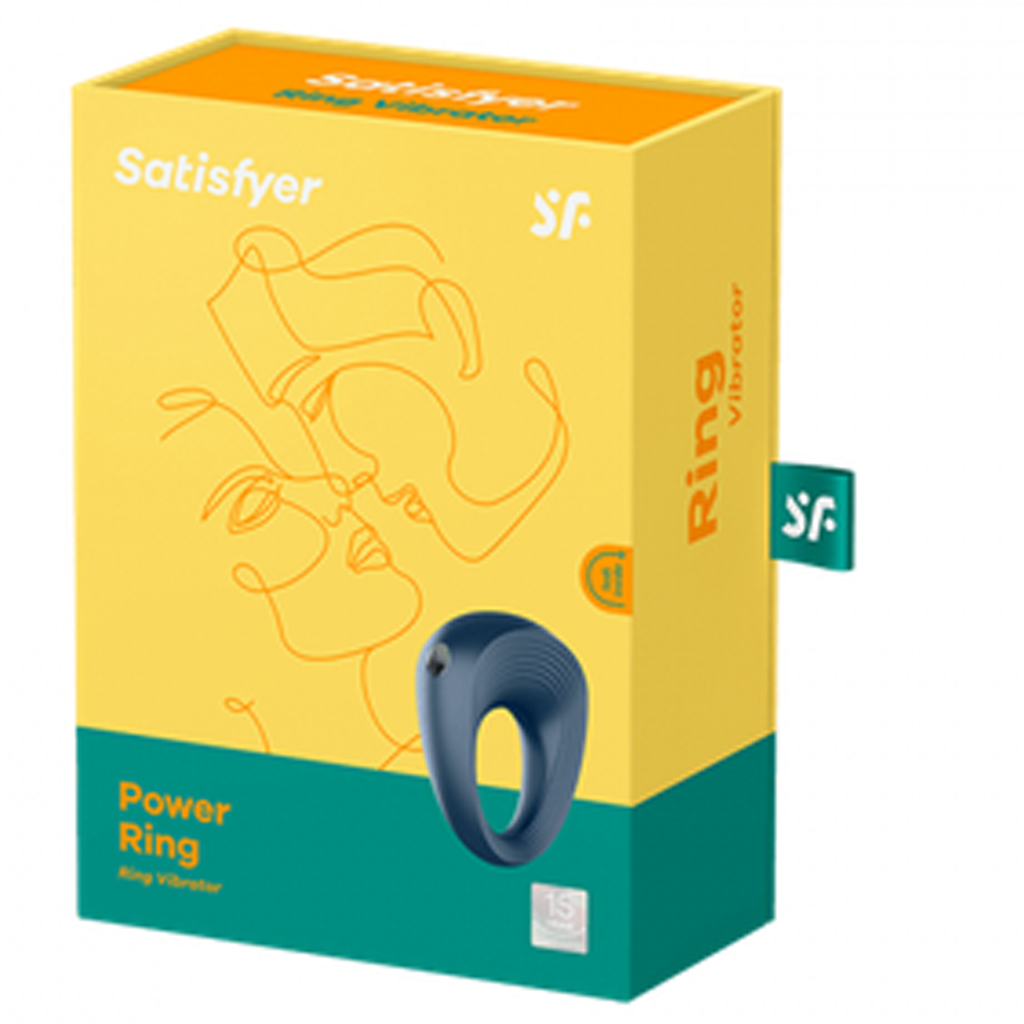 Satisfyer Power Ring - dark blue
Product Description:
Give your manhood a sensual upgrade with our Power Ring. Pleasantly flexible, our ring adapts itself to all sizes and embraces your penis creating a blood stasis effect for extended pleasure and sensual stamina.
More stamina with the Power Ring from Satisfyer
The Satisfyer Power Ring provides more stamina during lovemaking: The vibrating cock ring is pulled over the non-erect penis, which grows to a new size when erect thanks to the restricted blood flow. The cock ring stimulates both partners with 10 vibration programs that can be controlled intuitively with a button. It's flexible and fits perfectly and excitingly close to your penis. The ring gives you a firmer erection and more stamina because of the restricted blood flow – while also delaying ejaculation.
Do both partners benefit from a cock ring?

The cock ring pleases both partners with its powerful vibrations. Thanks to its stimulating texture, the Power Ring also provides clitoral stimulation with its ribbed details. The waterproof (IPX7) finish also means the Power Ring is an ideal playmate for fun in the shower or bathtub. In addition, the body-friendly, soft silicone is particularly hygienic and inspires you both with its comfortable feel – the material can be easily cleaned with a sexual wellness device cleaner before and after each use. The Disinfectant Spray from Satisfyer, for example, is ideally suited for use on the material.
Should your Power Ring ever run out of steam, the integrated batteries can be recharged with the included USB charging cable.

 

zzzzzzzzzzzzzzzzzzzzzzzzzzzzzzzzzzzzzzzzzzzzzzzzzzzzzz