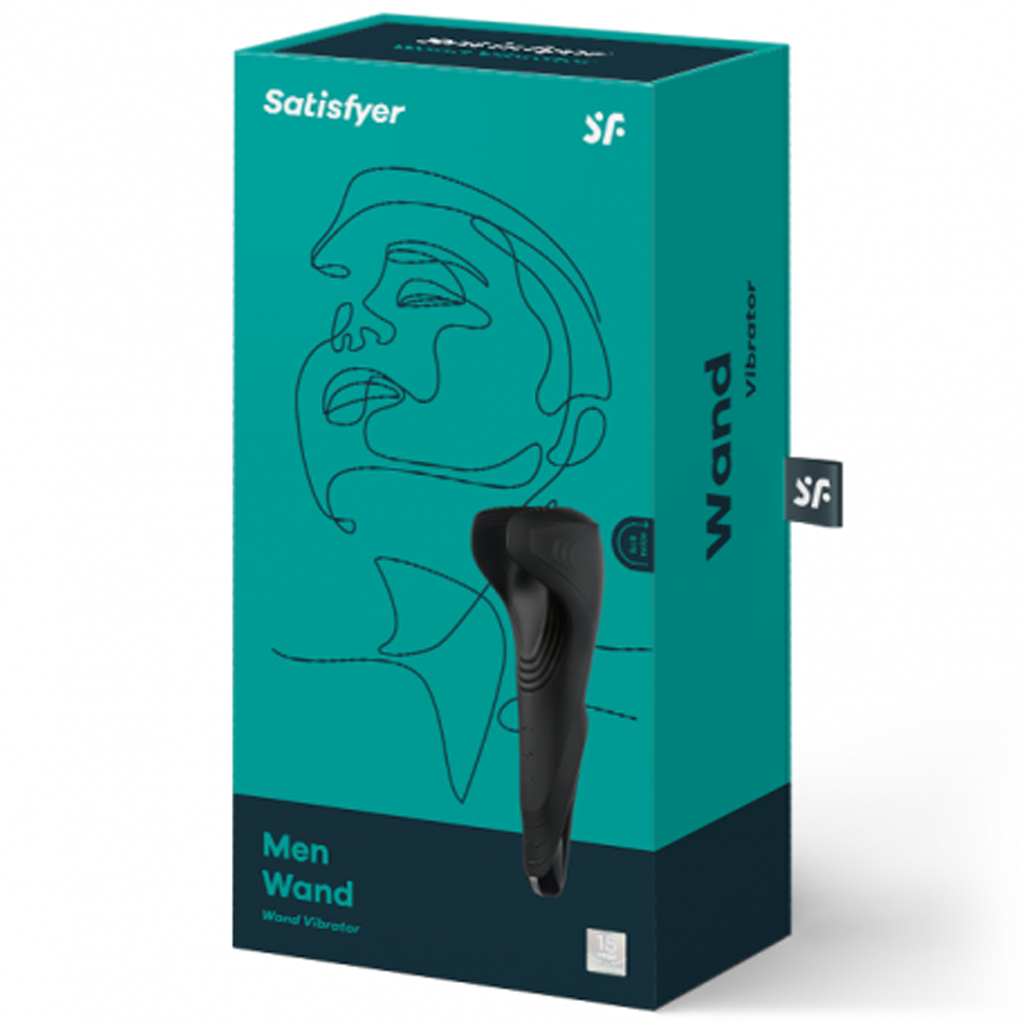 Satisfyer Men Wand - Black
Product Description:
Our Men's Wand aims to please! Flexible wings firmly envelop your penis, tantalizing you with 50 vibration settings, while the sensual grooves on the slender rod add further levels of bliss. Unlock your urging desires with each directional movement!
What's the Satisfyer Men Wand and how do you use it?
This masturbator for men will really inspire you. Flexible wings made of skin-friendly, velvety silicone expertly encompass your glans, while powerful grooves make your manhood tremble down to the shaft and testicles. You can choose between 10 different rhythms and 5 intensities depending on your mood. That makes 50 breathtaking vibration combinations that will give you solo climaxes you could never have imagined.
The Satisfyer Men Wand is of course waterproof so you can use it in the bathtub as well as the shower. The ergonomic shape and pleasant material allows it to fit perfectly in your hand. Once the last waves of your orgasm have died away, you can easily clean it with some soap and water or one of our cleaners for sexual wellness devices.
What other ways can I use the Satisfyer Men Wand?

The Satisfyer Men Wand can be used for much more than solo pleasure: You can also use it in a variety of ways when making love with your partner. For example, you can place it on the shaft of your penis during a blow job and enjoy a breathtaking deep-throat feeling. You can also integrate it into various sex positions – just place it on the shaft of your penis, and your partner can enjoy the wonderful vibrations with you during lovemaking. Any way you use it, the Satisfyer Men Wand will provide you amazing moments of excitement and unbelievable climaxes.

 

zzzzzzzzzzzzzzzzzzzzzzzzzzzzzzzzzzzzzzzzzzzzzzzzzzzzzz