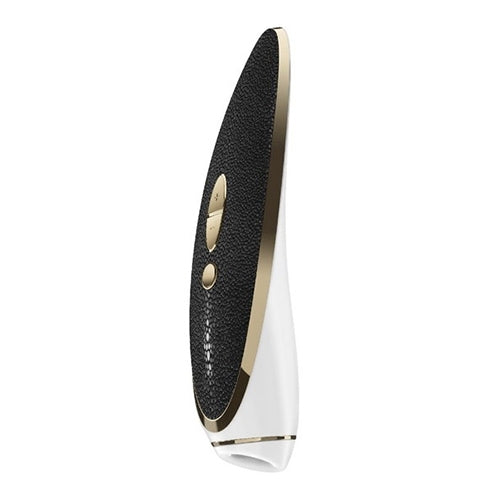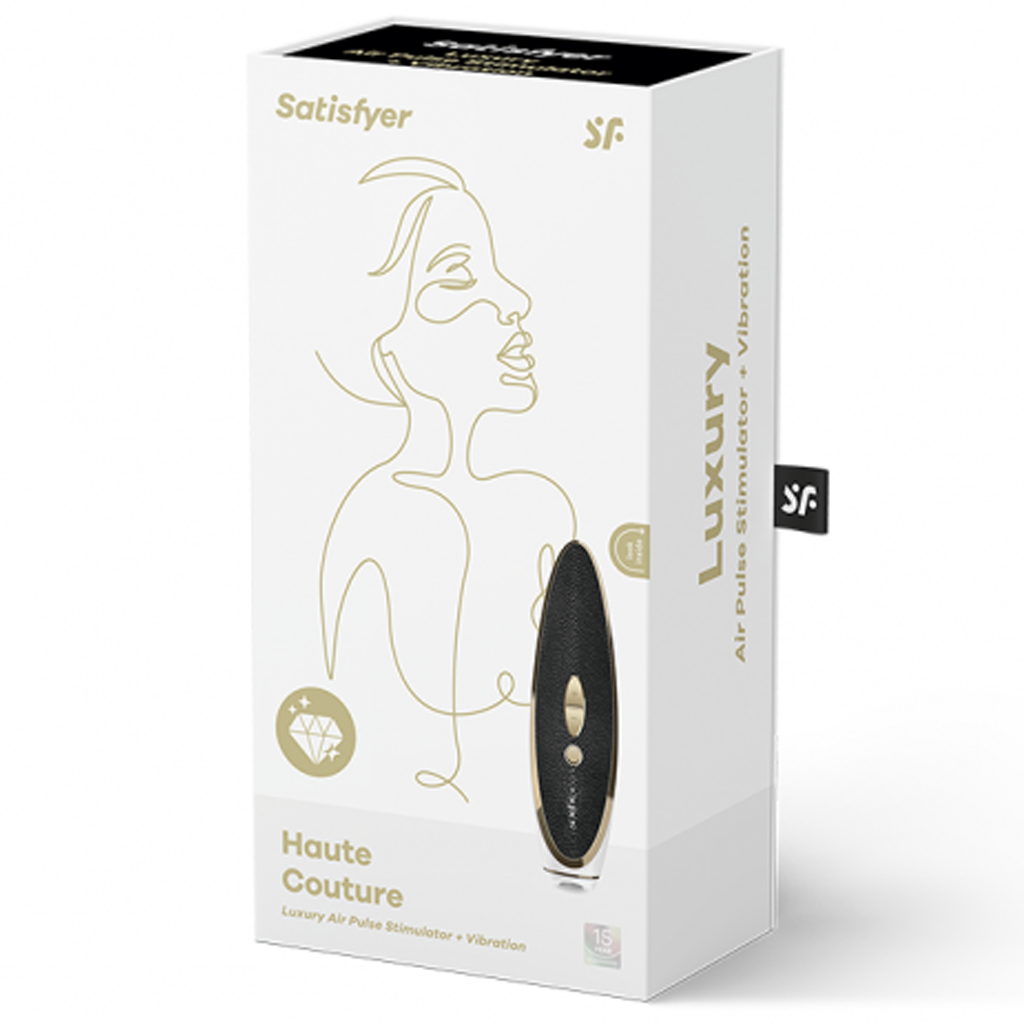 Satisfyer Haute Couture - black, white
Product Description:
This luxury gem is designed with precious detail in mind. Featuring materials such as black leather, gold detailing, and soft medical grade silicone, this toy offers a refined touch for your cultivated taste and clitoral satisfaction.
The Satisfyer Haute Couture: Wonderful clitoral stimulation and a luxurious design
Do you love a touch of extravagance – and don't want to do without luxury with your sexual wellness devices? The Satisfyer Haute Couture from our Luxury Collection not only looks high quality and elegant: The pressure wave vibrator pampers your clitoris with a sensual blend of pulsating pressure waves and intense vibrations. Its round application head made of smooth liquid silicone gently surrounds the clitoris stimulating you with a caressing touch. The ergonomic handle with fine details in real leather and metal also fits comfortably in your hand.
How does the Satisfyer Haute Couture work?

The 11 pressure wave intensities and 10 vibration programs of the Satisfyer Haute Couture can be easily controlled on the intuitive control panel – so you can quickly find the right program for your needs. The Haute Couture is waterproof (IPX7) so you can enjoy it in the shower or bathtub – but due to its high-quality materials your device shouldn't stay under water too long. The integrated batteries can be easily recharged with the included USB charging cable.

zzzzzzzzzzzzzzzzzzzzzzzzzzzzzzzzzzzzzzzzzzzzzzzzzzzzzz