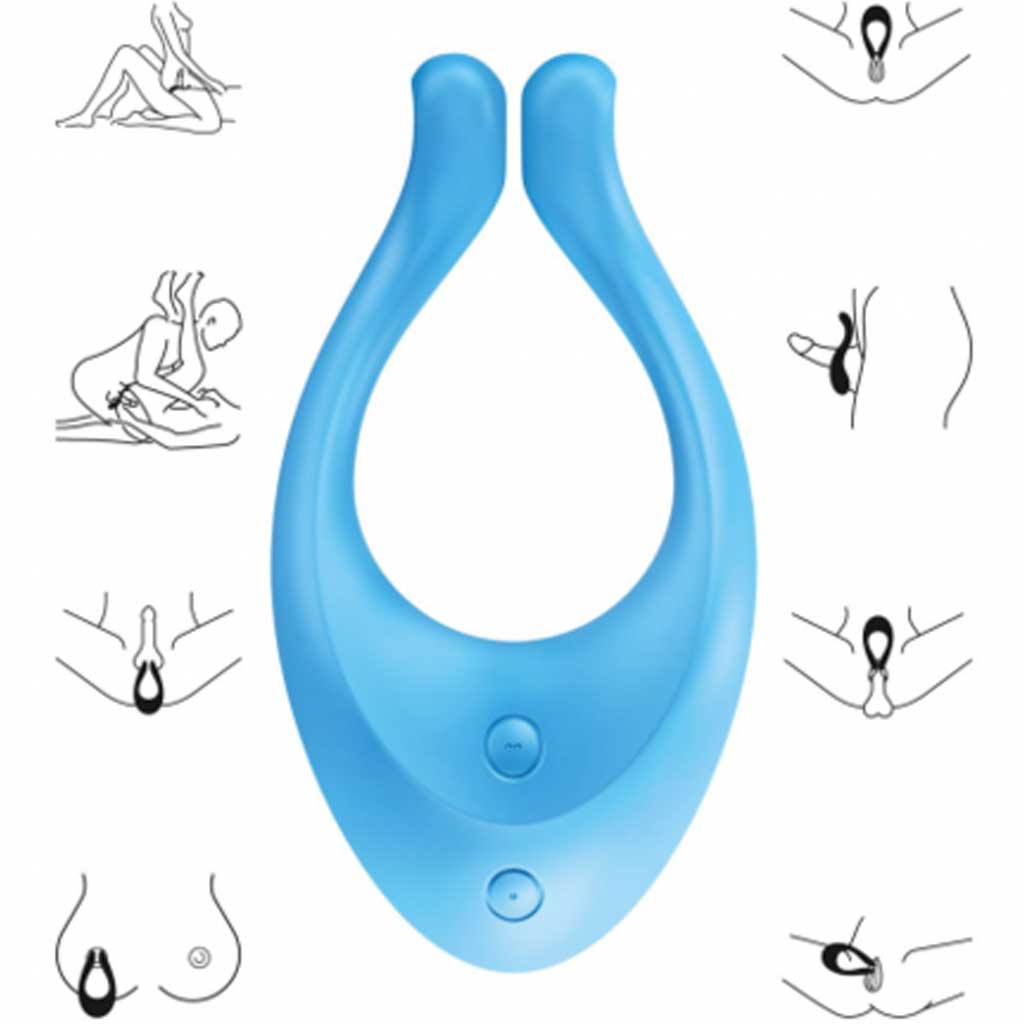 Satisfyer Endless Love (Light Blue) - light blue
Product Description:
Whether against, on top of, in, under, or in between, the Endless Love stimulates you the way you need! With 3 powerful motors and 100+ possible vibration combinations to choose from, this versatile tool is hard to beat!  
The Satisfyer Endless Love: Unlimited possibilities for exciting lovemaking
This multivibrator offers you a variety of stimulating options, for her or him, alone or together. The 3 powerful motors of this couple's vibrator provide undreamt-of climaxes – while also being whisper quiet. This all-rounder is a must-have in every nightstand drawer: Whether above, below, or in between – the Satisfyer Endless Love easily reaches your most sensitive areas. The curved design and flexible arms open up endless possibilities for your pleasure and fantasies. Combined together, the separately controllable vibrations of the two arms and the larger main body offer 100 breathtaking vibration options that will transport you to ecstasy together. The interaction of vibrations and variety offers you hours of versatile possibilities for an exciting and passionate time for two.
What other features does the Satisfyer Endless Love have?

This waterproof (IPX7) device can be used in or out of the water with no worries: Enjoy passionate pleasure in the shower or the bathtub or between the sheets! The delicate silicone gives you a smooth and pleasant feeling on your skin and ensures easy and hygienic cleaning with water and soap or a sexual wellness device cleaner after use. The integrated batteries of the Endless Love are rechargeable with the included USB charging cable.
What are you waiting for? Get creative, and enjoy exciting pleasure for her and him !

zzzzzzzzzzzzzzzzzzzzzzzzzzzzzzzzzzzzzzzzzzzzzzzzzzzzzz