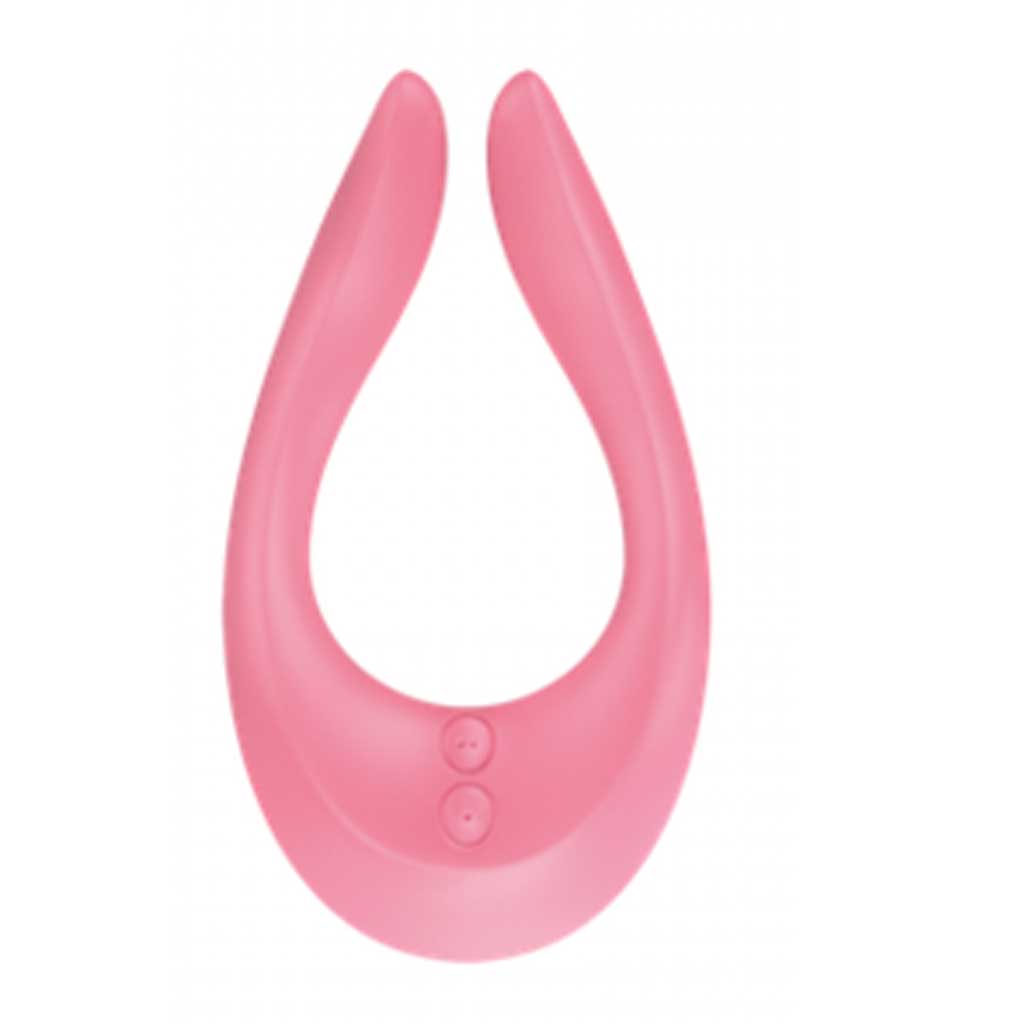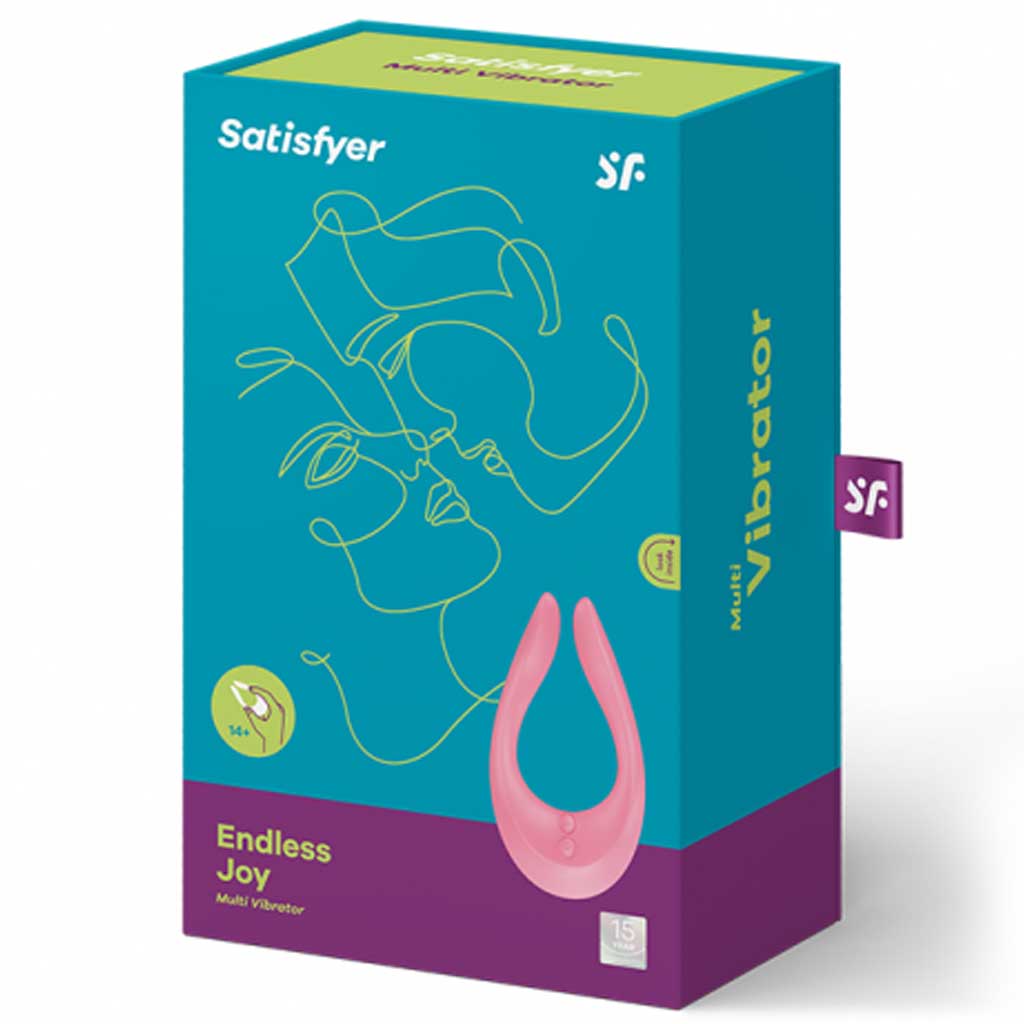 Satisfyer Endless Joy (Pink) - pink
Product Description:
Whether against, on top of, in, under, or in between, the Endless Joy stimulates you the way you need! With 3 powerful motors and 100+ possible vibration combinations to choose from, this versatile tool is hard to beat!
What's the Satisfyer Endless Joy?
The Satisfyer Endless Joy is a vibrator for couples that provides endless fun and variety with over 14 different applications. The multifunctional couple's vibrator made of delicate silicone is equipped with 3 powerful motors that will make you experience deep and exciting vibrations in all your hot spots. The first motor is hidden in the voluminous main body, while the second and third are hidden in the smaller arms. You can control the vibrations in the arms separately from the main body, giving you exciting combinations that you can use in a variety of ways: With two buttons you can control 10 different vibration levels each and create up to 100 variations of exciting vibrations.
How do you use the Satisfyer Endless Joy?

The Endless Joy has a variety of functions: To simultaneous stimulate the clitoris and testicles, for example, place the multivibrator around the penis from above and position the inclined head with the textured side facing forward. Of course you can also turn the device any way you like - whatever gets you going.
You can massage the nipples, clit, labia or any other area during foreplay with the arms. The larger shaft stimulates the G-spot easily and intensely thanks to its ergonomic shape and powerful vibrations. But that's not all this multivibrator has to offer by far: The powerful vibrations can also stimulate the glans or shaft of the penis. This gem is also waterproof (IPX7) so you can take it with you in the bathtub or whirlpool if you like. Of course you or your partner can also enjoy the Endless Joy alone as well as together. You can easily clean your Endless Joy after use with a little lukewarm water and soap or a sexual wellness device cleaner.
Get the Endless Joy and enjoy more variety and fun during your pillow talk!

zzzzzzzzzzzzzzzzzzzzzzzzzzzzzzzzzzzzzzzzzzzzzzzzzzzzzz