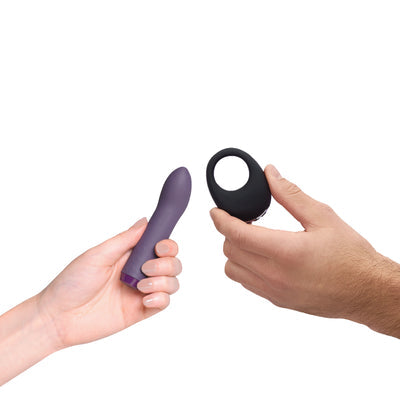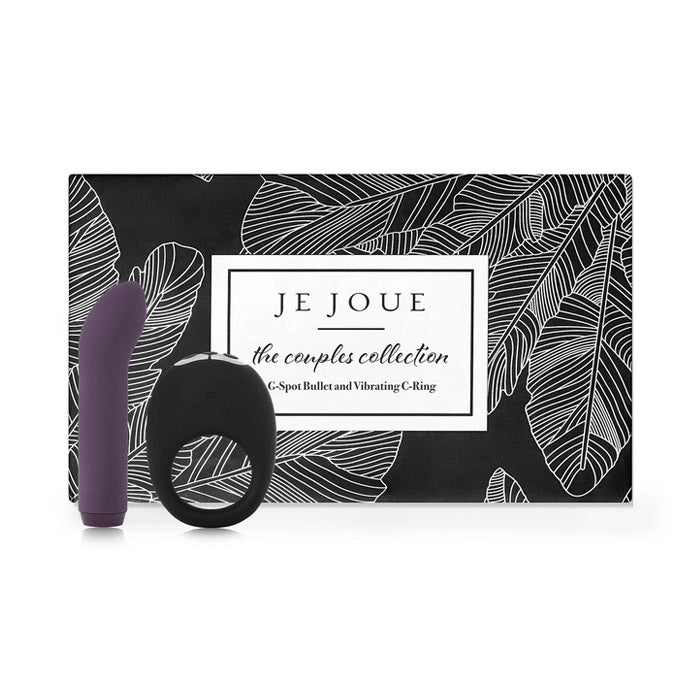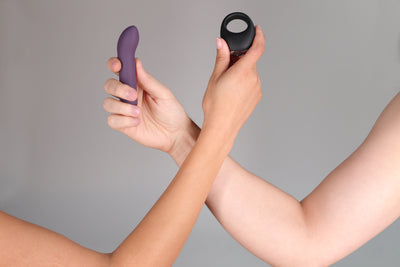 Je Joue Couples Vibrators Collection
Je Joue Couples Vibrators Collection, This limited edition luxurious gift box offers couples an opportunity to treat each other to endless nights of passionate fun. It will turn her on and turn him up. Beautifully packaged in Je Joue's silver feather box design, it contains their powerful G-Spot Bullet and their world-famous Mio. It's an unbeatable combination and a perfect gift for both.
The G-spot Bullet is designed with a motor set to a low frequency to give Je Joue's signature oh-so-low rumbling vibrations. With 5 speeds and 7 patterns, the G-spot Bullet offers a wide range of vibrations – from a gentle purr to a deep rumble.
Discreet G-spot vibrator with rumbly vibrations
5 speeds and 7 patterns set to thrill you
Quiet for private play, or perfect for use with a partner
Waterproof for use during aquatic adventures
Fully rechargeable, plug in to a USB port wherever you are in the world
Mio's motor is designed to a low frequency to give Je Joue's signature oh-so-low rumbling vibrations. With 5 speeds and 7 patterns, Mio offers a wide range of vibrations – from a gentle purr to a deep rumble
Luxury silicone couple's vibrating cock ring for mutual pleasure
5 vibrating functions with 5 different speeds
Smooth, stretchy circular ring with no lumps or bumps
Large clitoral stimulator gives intense sensations for her
USB rechargeable
https://youtu.be/xguV77FH8P4

https://youtu.be/n_lslm6ldR4

zzzzzzzzzzzzzzzzzzzzzzzzzzzzzzzzzzzzzzzzzzzzzzzzzzzzzz