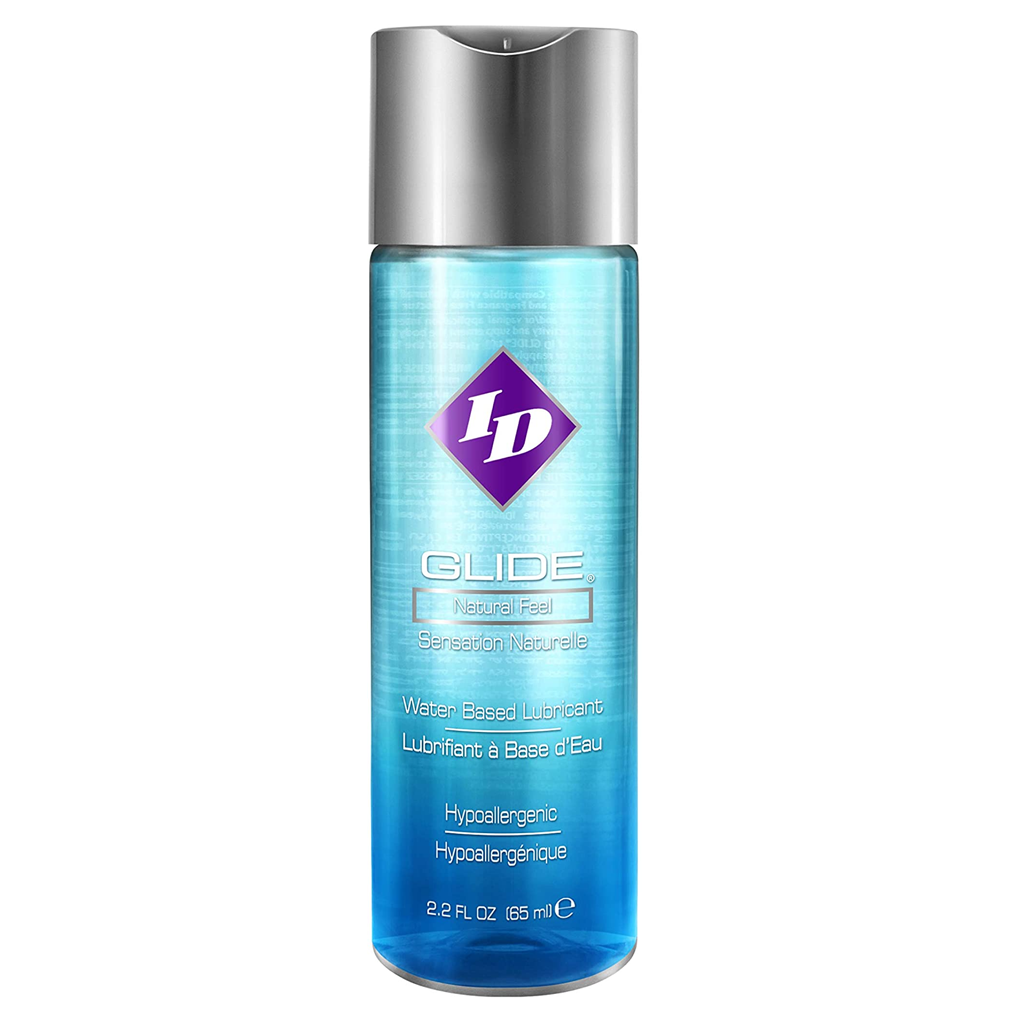 ID GLIDE 2.2 FL OZ (65ML)
ID Glide Water Based Lube,
 our best-selling product provides you with all the slip you could ask for in a water-based lubricant! Use it during intimate moments between you and your partner for an exceptional sensual experience. Use it by yourself and delight in your own moments of bliss while kicking off some stress. Use it on your toys and enhance the sensation for a more enjoyable time. This lubricant is good to use in just about any sexual encounter you might find yourself in. Looking for the best water-based personal lubricant? Glide is by far the best water-based lube option for intimate moments.
Natural feel
Condom compatible
Water-based
Enhances masturbation
Non-staining
Adult Toy Safe
ID Glide is condom compatible as the formula it consists of was rigorously tested to ensure condom compatibility. Having been put through such thorough tests ensures that this lubricant won't negatively affect latex-based or polyurethane products like condoms. This also means that it is safe to use with your favorite adult toys. Furthermore, it can easily be re-activated with a drop of water or saliva should if it begins to dry out. Worrying about stains is not an issue as this lube was designed not to leave behind any unseemly stains. Glide is your one-stop shop for anything that needs the perfect amount of slip in the bedroom.

Available in 2.2oz, 4.40z, or 8.5oz, 17oz, or 64oz

Ingredients: Water/Aqua/Eau, Glycerin, Propylene Glycol, Cellulose Gum, EDTA, Carbomer, PEG-90M, Tetrahydroxypropyl Ethylenediamine, Methylparaben, Sodium Benzoate, Potassium Sorbate.




zzzzzzzzzzzzzzzzzzzzzzzzzzzzzzzzzzzzzzzzzzzzzzzzzzzzzz